---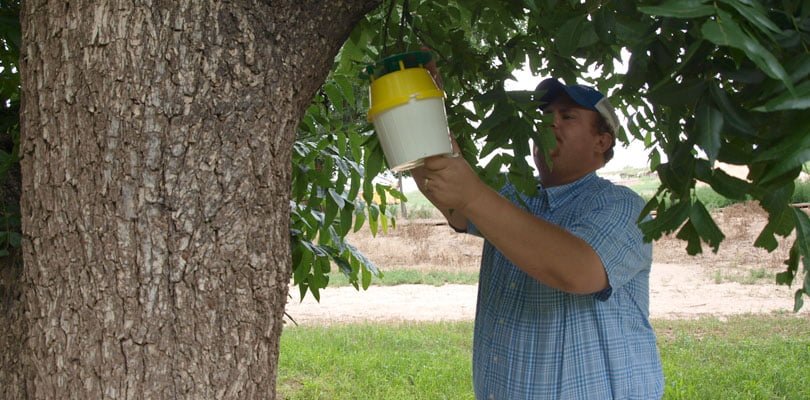 Entomology and Nursery Industries include:
New Invasive Economic Plant Pest Surveys
Inspecting commodities
Northern Giant Hornet not present in New Mexico (formally Asian giant hornet)
Questions? Call 575-646-3207
Pecan Weevil Exterior Quarantine
NMDA proposes to amend 21.17.28 NMAC, Pecan Weevil Exterior Quarantine. 
New Mexico's Pecan Weevil Exterior Quarantine rule was promulgated in 1969 for the purpose of reducing the risk of importing pecan weevil in to New Mexico from weevil infested areas exterior to New Mexico, areas of West Texas, Arizona, and California. The rule requires all in-shell pecans and other regulated articles that originated in pecan weevil quarantined counties to undergo a cold storage treatment to kill pecan weevil prior to entry into the state.
The amendments remove several West Texas counties from New Mexico's list of quarantined counties, add a cold-storage treatment post-entry requirement, and a second cold storage treatment option.
Pecan Weevil Interior Quarantine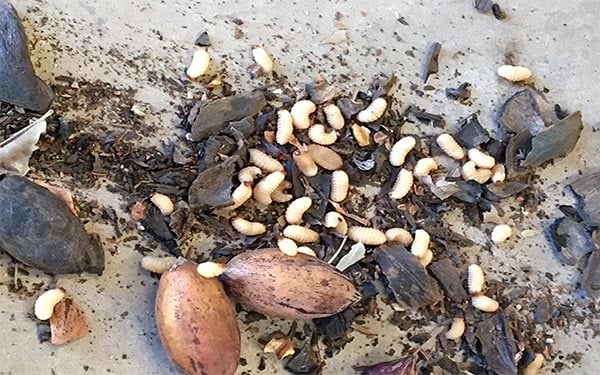 Pecan Weevil is considered the most significant insect pest of pecan producers. Previous periodic introductions of pecan weevil into New Mexico have triggered grower specific quarantines and eradication procedures. Pecan weevil was recently confirmed in approximately 200 residential pecan trees in several eastern New Mexico pecan growing counties and several commercial pecan orchards. This recent widespread establishment of pecan weevil in eastern New Mexico's residential areas has dictated a more comprehensive approach to maintaining New Mexico's pecan weevil-free status. The Pecan Weevil Interior Quarantine restricts the transportation of pecan weevil from quarantine areas to non-quarantined areas by establishing quarantine areas, restrictions and treatment options on regulated articles, disposition protocol, and fees.
Brad Lewis, AES Division Director
ddaes@nmda.nmsu.edu  
575-646-3207