---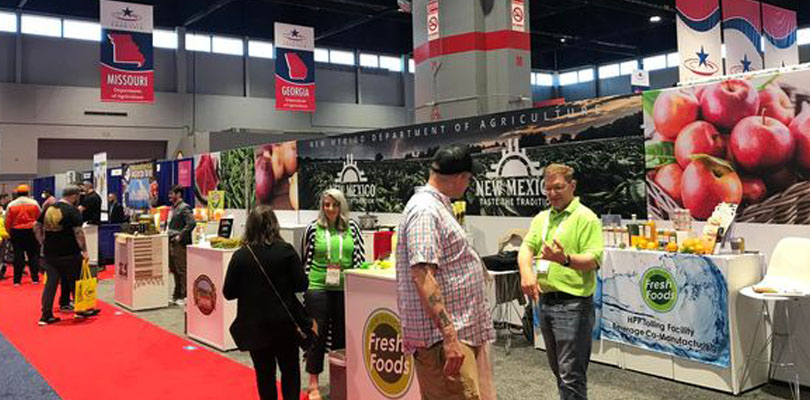 Visit ElevateNMag.com to view all marketing programs and services.
The Marketing and Development Division is committed to the global marketplace development of New Mexico foods and agricultural products, as well as the farmers, ranchers and agribusinesses who produce and supply those products.
NMDA supports New Mexico farmers, ranchers and other agribusinesses through a variety of marketing, promotional and sales activities. The Marketing and Development Division provides foreign and domestic buyers of conventional and organic fruits, vegetables, nuts, livestock and many other products with information addressing sources of supplies, prices, logistics, market conditions, production statistics, availability and other data vital to developing long-term marketing strategies and increasing sales. This is accomplished through the following:
Trade shows
Conferences
Fairs
International trade activities
Seminars
Technical demonstrations
Web-based virtual promotions
Partnerships with state industry associations, commissions and groups, including the New Mexico Dry Onion Commission, New Mexico Chile Commission, New Mexico Sheep & Goat Council and the New Mexico Beef Council.
The Marketing and Development Division also oversees the following:
The division facilitates International Livestock Export/Import and provides a list of Meat Supply Chain Project Funding Opportunities .
The division also serves as the fiscal agent for several state-funded initiatives supporting farmers' markets, farm-to-school, on-farm education efforts and the food, farm and hunger initiative.
Jason New, Marketing and Development Division Director
ddmd@nmda.nmsu.edu 
575-646-4929
---