---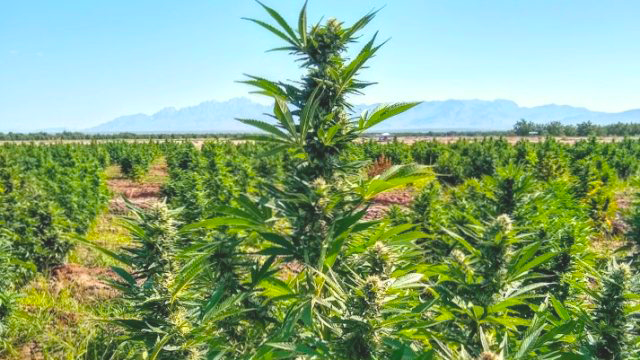 The 2018 Farm Bill removed hemp from the U.S. Drug Enforcement Agency's (DEA) Schedule 1 Controlled Substance list and provided national guidance for the production of hemp in the United States. The specifics for hemp production in the United States were released by United States Department of Agriculture (USDA) under the Domestic Hemp Production Program rule on October 31, 2019. The end result is all states and Tribal entities will be utilizing similar hemp production regulations. This not only allows for unfettered interstate transportation of raw hemp (some restrictions), but also creates an equal 'playing field' for all hemp growers with respect to meeting similar requirements including THC levels.
The 2018 Farm Bill language requires states and Tribal entities that have legalized hemp production to adopt USDA's federal hemp regulations through a USDA approval process. As of January 1, 2022, New Mexico began operating under a USDA-approved state plan administered by NMDA.
The New Mexico Hemp Production Regulatory Plan will advance the goal of creating a more uniform set of regulations nation-wide for the hemp industry.  NMDA is looking forward to continue working with the New Mexico hemp industry during the 2022 growing season.  Please contact us if you have further questions regarding changes in the NMDA Hemp Production Regulatory Plan.
To search New Mexico hemp licenses, visit New Mexico Department of Agriculture Public Records. Please see our Public Records Request page for additional information.
Brad Lewis, AES Division Director
ddaes@nmda.nmsu.edu  
575-646-3207
---