---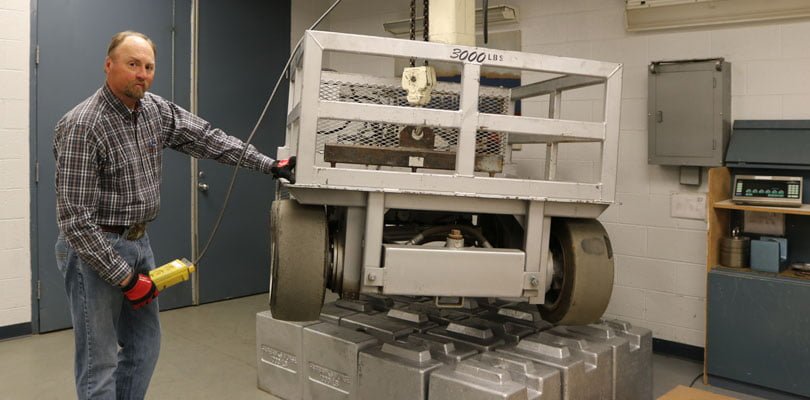 ---
The NMDA Metrology Laboratory is moving to our new location. Once that is completed, we must collect data over a 5-6-week period in order to re-establish NIST recognition and then NVLAP accreditation prior to resuming customer work. While both organizations are being kept informed of our situation, at this time neither can commit to how quickly their process may be. Any complication prior to our expected move, or once we are in the new building will affect this timetable, but we certainly hope that will not be the case. As we cannot definitively provide a date for the customer work to resume, we ask that you arrange for calibration at another state lab or accredited facility.
---
The National Institute of Standards and Technology issued mass and volume standards to all states. This is to provide uniformity throughout the country. The State Metrology Laboratory located in Las Cruces maintains the Official State Standards (OSS) for New Mexico. The use of these standards ensures a fair and equitable marketplace for producers, sellers, and consumers.
All mass and volume test standards used by producers, weights and measures repair agencies, and state inspectors are certified. This is done annually in the laboratory with all laboratory measurements being conducted under conditions and techniques. These conditions and techniques are recognized as recommended laboratory practices by NIST.
Laboratory Capabilities – The lab is one of few in the nation to receive the Mass Echelon I designation, the highest level possible. The Mass Echelon I Scope certifies the lab's ability to achieve "extra fine accuracy" mass calibrations from 20 kg (44.0925 lbs) to 1 mg (0.000002 lbs). For complete details about the lab's scope, please see the Certificate of Metrological Traceability for New Mexico.
The Metrology Program is responsible for:
Certification of state weights and measures standards.
Maintenance of recognized certification standards.
Providing scheduling and pricing information.
Certification of weights and measures standards, for a fee, among register service agencies, local agencies, industry, and the general public.
---