---
The Rounders Award is named after "The Rounders," a classic western novel written by New Mexican Max Evans. Created in 1990 by former New Mexico Secretary of Agriculture Frank DuBois, the purpose of the award is to honor those who live, promote and articulate the western way of life.

A total of 34 recipients have received this accolade, including Max Evans himself as the inaugural award recipient.

A ceremony has typically been held each fall, at which the New Mexico Secretary of Agriculture presents the awards. All past recipients are invited, many stories are shared, and the legacy of New Mexican culture is celebrated.

Sadly, Max Evans passed away in 2020, but his memory lives on. The Rounders Award allows his legacy as a pioneer of Western and New Mexican culture to live on through future generations, as the work to which he and so many others after him dedicated their lives will live on within New Mexico through future innovators.

Below is a list of all past recipients of the Rounders Award, as well as the role they served in expanding and honoring Western culture.
Rounders Award Recipients
1990    Max Evans, author
1991    Marc Simmons Cerrillos, historian
1992    Michael Martin Murphey, country western singer
1993    Baxter Black, cowboy humorist
1996    Pablita Velarde, artist
1997    Elmer Kelton, western writer
1999    Chuck Stocks, publisher
2000    Howard Bryan, author
             Alvin Davis, author
             Grem Lee, western illustrator
2002    Denny Gentry, team roping entrepreneur
2012    Forrest Fenn, art collector/writer
             Slim Randles, columnist/author
2013    Johnny D. Boggs, author
             Don Bullis, historian/author
2014    Pat Evans, editor/artist
             Reynaldo "Sonny" Rivera, sculptor
2015    Gary Morton, cowboy painter
2016    Ollie Reed Jr., western reporter
             Rod Taylor, musician
2017    Jim Harris, author and editor
             Curtis Fort, artist
             Rosemary Wilkie, saddle maker
2018    Robert "Shoofly" Shufelt, artist
             Irvin Trujillo, weaver
2019    Dino Cornay, artist
             RW Hampton, musician
2021    Anne Hillerman, author
             Etienne "A-10" Etcheverry, cartoonist
             Archie West, rancher/musician/actor
             Stephen Zimmer, writer
2022    JaNeil Anderson, artist
             Tim Cox, artist
             Duke Sundt, sculptor
2023    Edna Harper, artist
             Stewart Williamson, artist
2022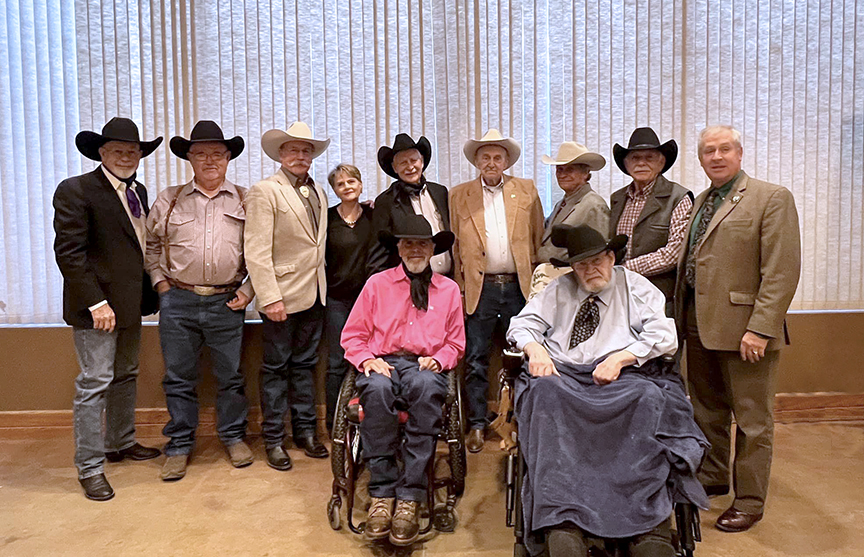 2021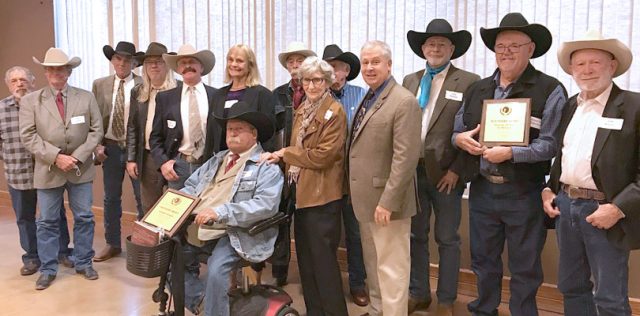 2019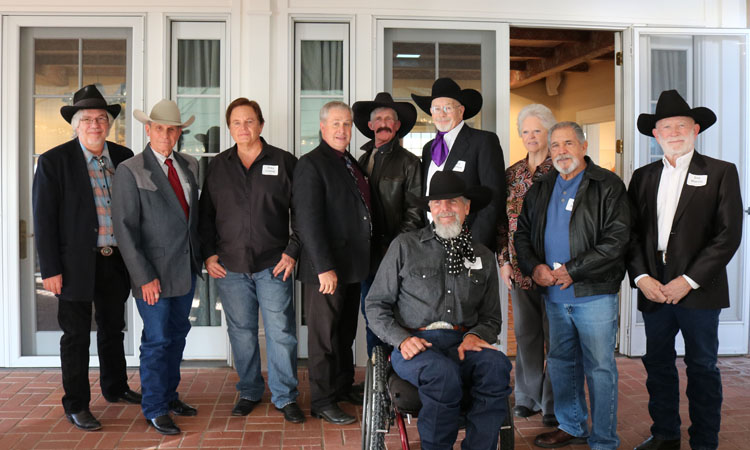 2018