---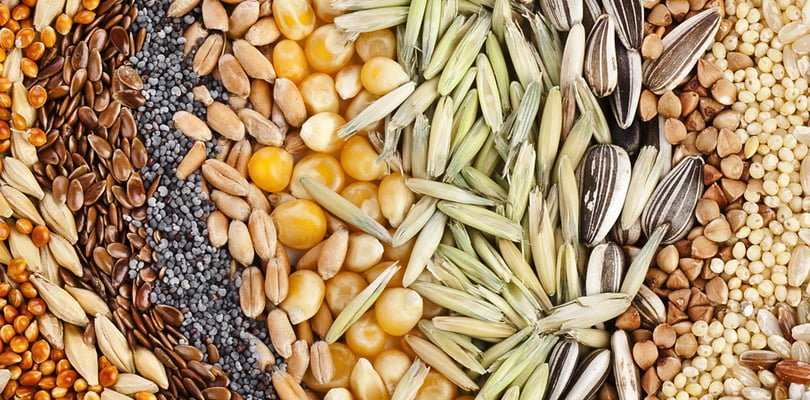 The New Mexico Seed Law was enacted to serve as a basic "truth-in-labeling" law. It was designed to provide consumers with important information relating to product quality and identity.
The New Mexico Seed Law regulates both agricultural and vegetable seeds sold in the state. "Agricultural" seeds are those of legumes, grasses, forages, cereals, and fiber crops. Included in this category are lawn and turf seeds. "Vegetable" seeds are those of crops grown commercially and in home gardens and are commonly known as vegetables. Seeds grown strictly for their ornamental value (flower seeds, for example) are not included.
The law requires all seeds to be labeled truthfully regarding their identification, purity, and viability. Basic quality information relating to germination and weed seed contamination is required. These provide important information to the purchaser to make intelligent purchases. The law also classifies certain weed seeds as "noxious weeds" and restricts their presence in seed offered for seeding purposes.
The Feed, Seed & Fertilizer inspection staff provides marketplace surveillance throughout the state. This is accomplished through inspections of retail sales outlets and seed distributors selling seed products. These products routinely consist of various agricultural crop seeds, forage seeds, lawn seeds and vegetable seeds. Samples are obtained through official sampling methods. They are analyzed in the State Seed Laboratory to determine compliance with labeled guarantees.
Laws
Fact Sheets
Seed Retailer and Distributor Fact Sheet
Example of an agricultural seed tag
Kind:
Variety:
Lot Number:
Pure Seed:
%
Germination:
%
Hard or Dormant Seed: (If present)
%
Weed Seed:
%
Inert Matter:
%
Other Crop:
%
Noxious Weed Seeds:
Name and Number Per Pound (if present)
Origin: 
State or Foreign Country
Test and/or Sell By Date:
Month & Year
Labeler's Name:
Address:
Test Date vs. Sell By Date
A "Test Date" for agricultural seed means the tag information is only good for nine months. The nine month period does not include the month it was tested.
A "Test Date" for lawn and turfgrass seed and native grass and forb seeds when used as agricultural seed. This is only good for nine months and does not include the month it was tested.
A "Sell By Date" is the last month and year that a "Test Date" is valid. It may be listed in addition to or in place of the "Test Date."
Seed must be retested and retagged when the "Test Date" period has ended.
---