---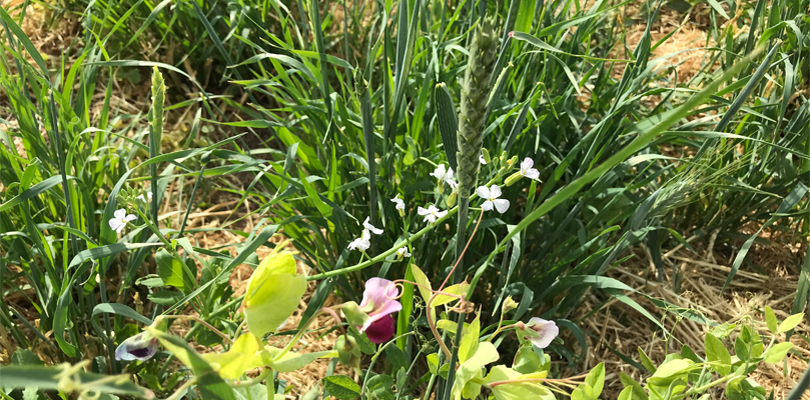 Grants to improve soil health are the centerpiece of NMDA's Healthy Soil Program. Every year, NMDA awards grants to implement on-the-ground projects that involve one or more of the five soil health principles, stated as follows in the legislative Act that created the program:
keeping soil covered

minimizing soil disturbance on cropland and minimizing external inputs

maximizing biodiversity

maintaining a living root

integrating animals into land management, including grazing animals, birds, beneficial insects or keystone species, such as earthworms
The current grants cycle funds on-the-ground projects happening between August 1, 2023 and May 24, 2024. To be notified of future grant application cycles and other important Healthy Soil Program updates, please subscribe to the email newsletter using the form at the bottom of this page.
NMDA welcomes applications for Healthy Soil Program grants from 2 types of applicants:
Eligible Entities, defined in the Healthy Soil Act as "local governmental [entities] with proven land management capacity to support healthy soil", including:

Pueblos, tribes, and nations

Acequias

Land grants

Soil and water conservation districts (SWCDs)

NMSU's Cooperative Extension Service

Other local governmental entities with "proven land management to support healthy soil"


Stay tuned here to learn about the Fiscal Year 2025 application requirements unique to Eligible Entities.  

Individual Applicants, a category that includes individuals, businesses, and nonprofits directly engaged in farming, ranching, and/or other forms of land management. Learn about the Fiscal Year 2025 application requirements unique to Individual Applicants.

As you'll learn, the application process for Individual Applicants starts by completing conservation planning with USDA's Natural Resources Conservation Service (NRCS). NMDA is teaming up with NRCS to host a webinar about their conservation planning process, particularly as it relates to NMDA's Healthy Soil Program. Click here to register for NMDA's October 18 webinar about conservation planning with NRCS
Learn all about healthy soil by reading the Soil Health: What it is and Why it Matters publication  featuring articles from the New Mexico Department of Agriculture and many of its partners. Kids will enjoy a fun activity from New Mexico Agriculture in the Classroom.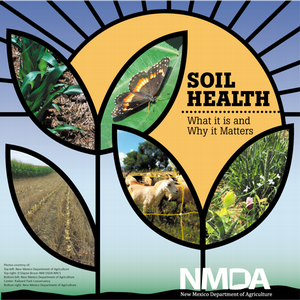 NMDA's Healthy Soil Program background
NMDA created its Healthy Soil Program after the Healthy Soil Act was signed into law in 2019. The purpose of the program is "to promote and support farming and ranching systems and other forms of land management that increase soil organic matter, aggregate stability, microbiology and water retention to improve the health, yield and profitability of the soils of the state."
More information about the fundamentals of soil health is available in this training led by NMSU's Cooperative Extension Service. To access the training, click on the bulleted "Soil Health Workshop" hyperlink.
Interested in learning more about the Healthy Soil Tax Refund Contribution Option? Visit the NM Healthy Soil Working Group.
NMDA's Healthy Soil Program
hsp@nmda.nmsu.edu
575-646-2642
---