---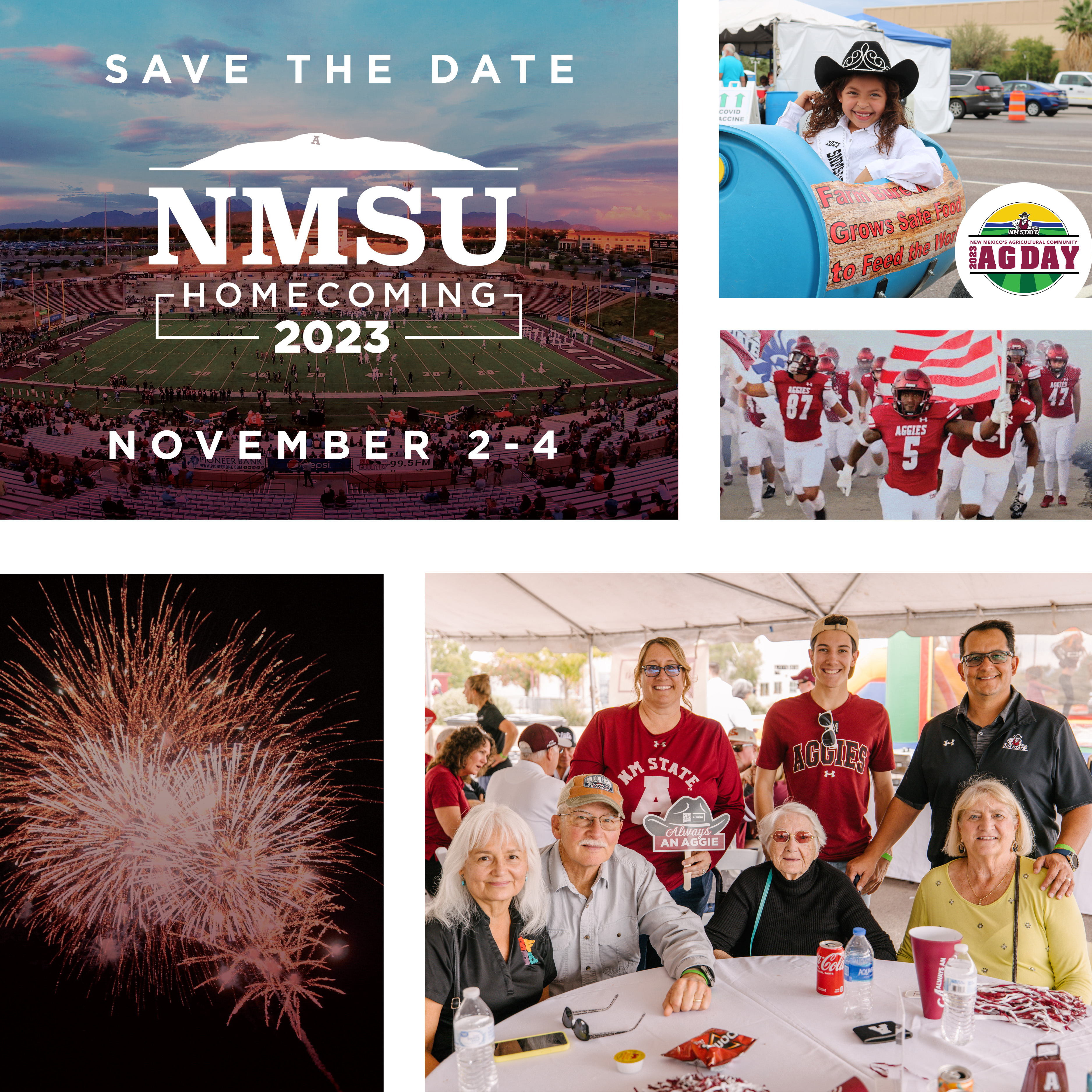 AG Day is a huge tailgate event held prior to a New Mexico State University Aggie football game.The 10th Annual AG Day is Saturday, Nov. 4, 2023, from 1 to 4 p.m. prior to the NMSU vs. Middle Tennessee football game at Aggie Memorial Stadium. Kickoff is at 4 p.m.. Nov. 4 is Homecoming, so there will be plenty of excitement surrounding the football game that day and week.
Located in the south Pan Am Center lot and the northeast Aggie Memorial Stadium lot, AG Day focuses on family fun and the importance of agricultural products, services and jobs in New Mexico. The event features food sampling, educational booths, animals and much more. Booths feature family- and kid-friendly agricultural learning and awareness activities.
AG Day was held for seven consecutive years, from 2013 to 2019. It was not held in 2020 but resumed in 2021.
Here's to the Aggies – and to New Mexico agriculture!
Attention non-profit and NMSU organizations: Register today for your AG Day booth space! New this year: To save on costs, tents, tables and chairs will only be provided for sponsor booths. Only 10x10 booth space will be reserved for non-sponsors. Non-sponsors are responsible for bringing their own tents, tables and chairs.

If you have a business and would like to sponsor AG Day and reserve a booth space, please email Jenny Green at jgreen@nmda.nmsu.edu.
AG Day is hosted by:
New Mexico Department of Agriculture
New Mexico State University College of Agricultural, Consumer and Environmental Sciences