---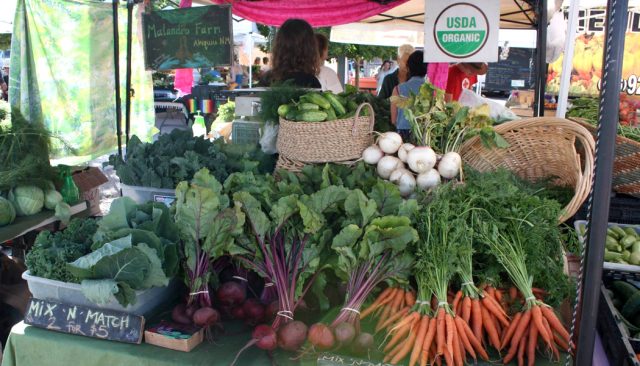 The New Mexico Department of Agriculture Organic Program Continues to GROW IN NEW MEXICO!
The new NMDA Organic Program is dedicated to education, marketing and development of the New Mexico organic industry.
Staff is dedicated to the ongoing organic education, support and promotion of all new and continuing New Mexico organic operations.
NMDA Organic Program staff is specially trained and certified with the:
National Organic Program
Accredited Certifiers Association
International Organic Inspector Association
The NMDA team is happy to help through in-person, virtual or phone consultations. To learn about all things organic in New Mexico, fill out an organic consultation request form.
Some examples of organic consultation services may include:
Becoming Certified Organic
Certification Help and Information
Organic Rules and Regulations
Tools and Resources
Marketing and Promotion
Education and Outreach
All questions – big and small – are welcome. The NMDA team is here to help.
NMDA can be of further assistance to operations through its paid subscriptions/memberships with various associations and affiliations:
Accredited Certifiers Association (ACA)
International Organic Inspection Association (IOIA)
Organic Materials Review Institute (OMRI)
Organic Trade Association (OTA)
Pennsylvania Certified Organic (PCO)
View additional organic producer resources here.
NMDA Organic Program Transition Notes:
NMDA is once again dedicating staff to support and promote the New Mexico organic industry. In doing so, services have transitioned from inspection and certification to organic education, marketing and development.
As of March 31, 2021, operations formerly certified by NMDA that have chosen to transition their organic certification to another certification agency will be listed in the Organic Integrity Database as "[—] Transitioning to New Certifier." Please be sure to maintain your current certification until you have been granted certification by a new certifying agent.
Operations that have applied for certification with another certifier may use their existing inventory of labels approved by NMDA identifying NMDA as the certifying agent until June 30, 2021 (90 days from March 31, 2021), or as approved by the new certifier according to the NOP's instructions for label use-up approval.
Operations can search for a new certifier by using the Organic Integrity Database Certifier Locator tool.
Operations applying for certification with another certifier must inform the NOP ( AIAInbox@USDA.gov) once they have received their new organic certificate.
Click on the logos below to learn about NMDA Organic Program preferred certifying agencies.
We are always looking for new ways to serve and grow the Organic Industry in New Mexico. Please feel free to reach out with questions, concerns or suggestions on how we may assist you and the industry further. Email us at organic@nmda.nmsu.edu.