(Vespa mandarinia Smith)
---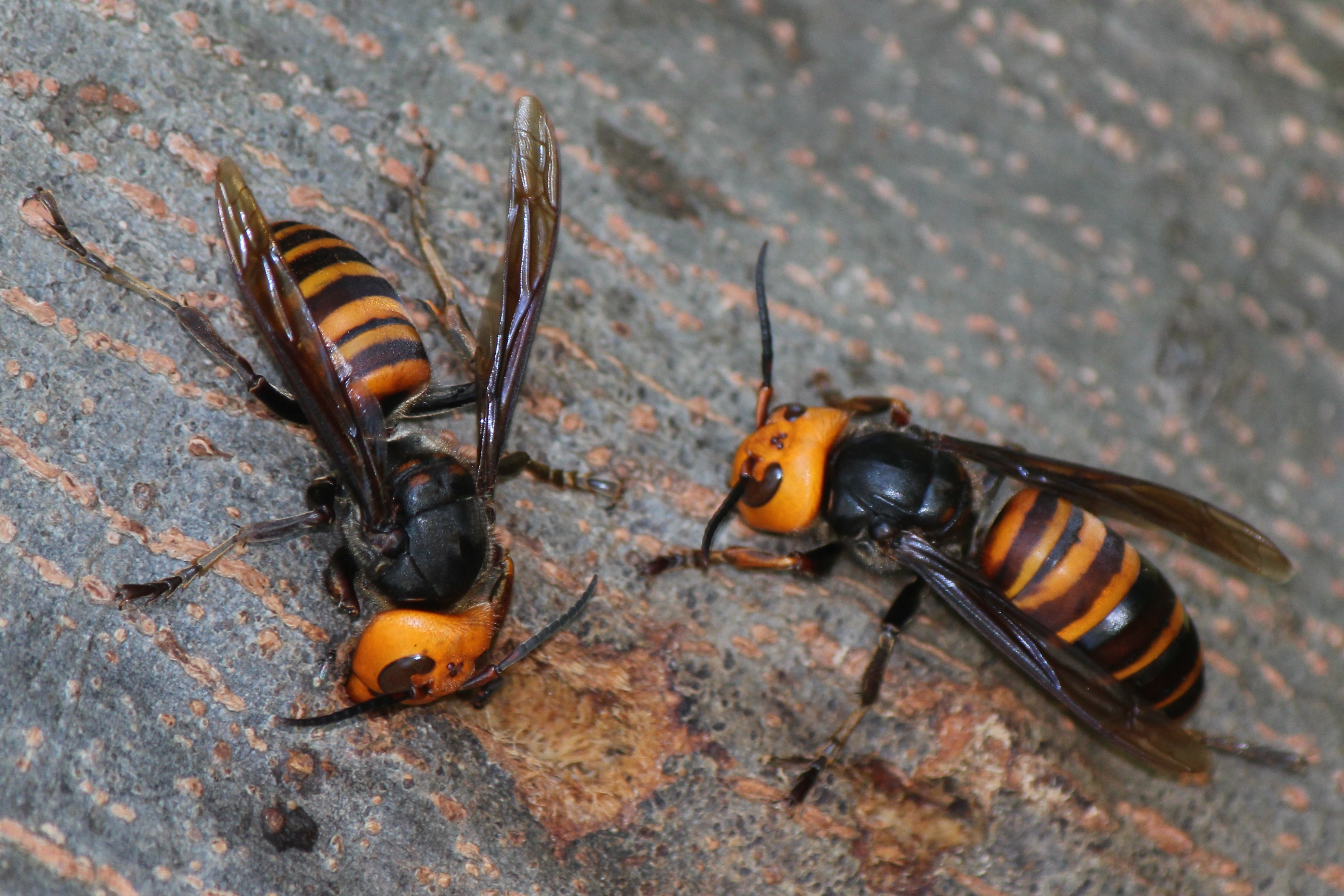 During the latter part of 2019, a nest of Northern giant hornets (Vespa mandarinia, formally known as Asian giant hornet) was detected and eradicated on Vancouver Island, British Columbia, Canada and in Whatcom County, Washington. Additional nests have been located and eradicated in these locations in 2020 and 2021. There are no other confirmed sightings outside Whatcom County in the United States to our knowledge.
The New Mexico Department of Agriculture has received a number of calls regarding sightings of what is believed to be the Northern giant hornet.
New Mexico has several wasp species that can be mistaken for this insect. The two more common species that may be mistaken for the Northern giant hornet include the cicada killer wasp and the scarab hunter wasp.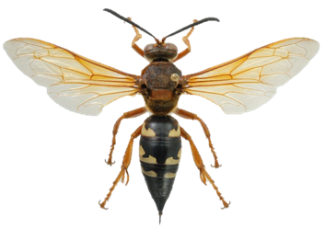 Cicada Killer Wasp
1.2 - 1.6 inches in length
Dark colored head
Incomplete abdominal bands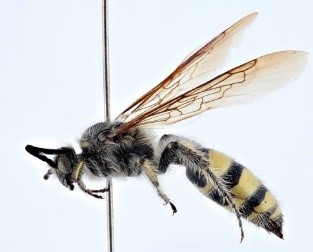 Scarab Hunter Wasp
3/4 to 1 inch in length
Dark colored head
Furry midsection (thorax) and legs
While the possibility of Northern giant hornets reaching New Mexico at this moment is very low, the New Mexico Department of Agriculture appreciates the public's assistance monitoring for this insect as early detection is key to the eradication of invasive pests. For further information, please contact the Entomology and Nursery Industries Section at (575) 646-3207.
Northern giant hornet downloadable PDF
---