---
---
Construction of the new NMDA Laboratory Building is in progress to the west of the main NMDA Building in Las Cruces on the New Mexico State University campus. The usual visitor parking lot to the south of the building is closed. For parking and building pathway information, please see the map below.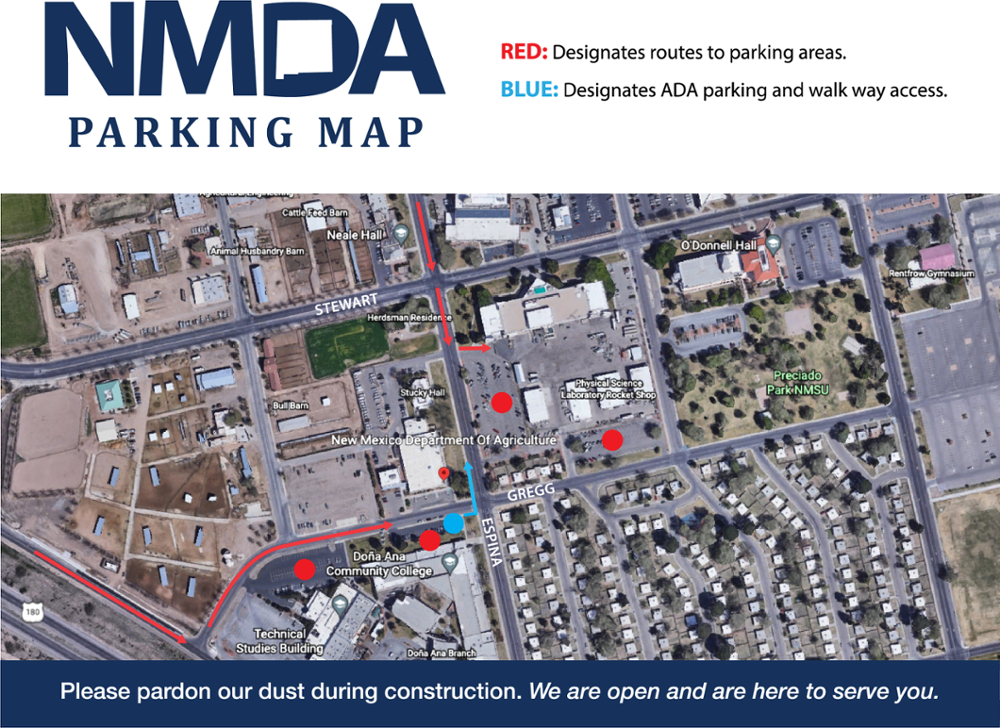 ---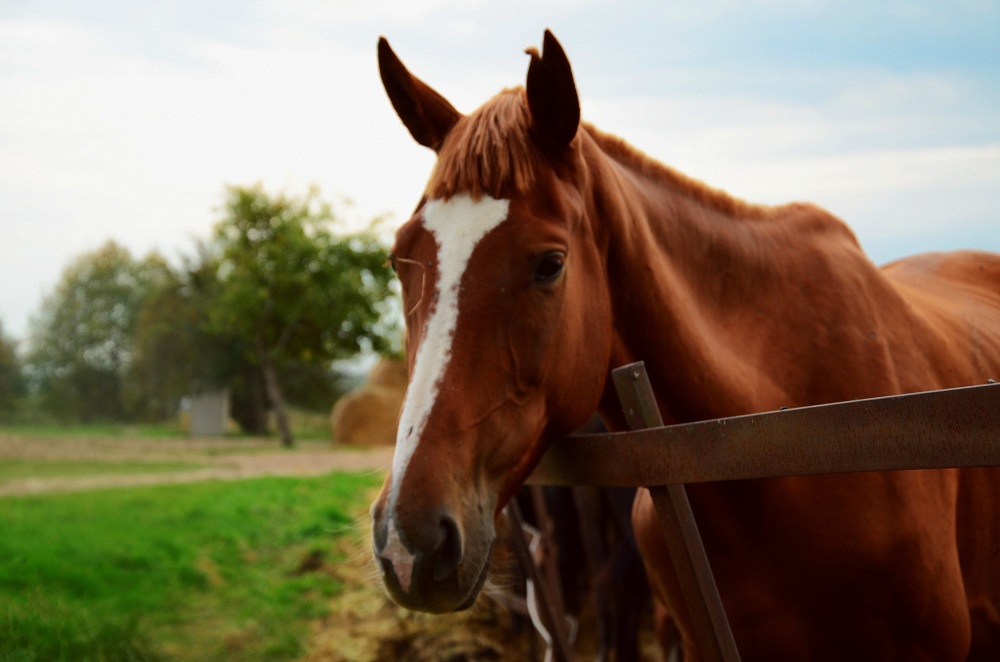 Alfalfa cube recall issued for product distributed in New Mexico
UPDATE :   On January 19, 2023, FDA finalized laboratory testing of samples of Top of the Rockies alfalfa cubes that confirmed the presence of Clostridium botulinum type C, a bacteria that can lead to botulism. 
The U.S. Food & Drug Administration (FDA) has cautioned horse owners not to feed alfalfa cubes that are part of a manufacturer recall. On Dec. 16, 2022, Manzanola Feeds of Manzanola, Colorado, announced a recall of certain lots of Top of the Rockies alfalfa cubes. The FDA is cautioning horse owners not to feed Top of the Rockies alfalfa cubes with the following date codes: 111222, 111322, 111422, 111522 and 111622. This list of recalled products is also available on the FDA website. Some of the alfalfa cubes have been reported to contain what appears to be fur and animal tissues, indicating that material from an animal or animals may have been incorporated into the cubes during alfalfa harvesting.  Clostridium botulinum, the bacterium that causes botulism, is commonly present in decaying animal carcasses. Several horses in Lincoln County have recently died or were euthanized due to declining health. Read the New Mexico Department of Agriculture news release in its entirety here
---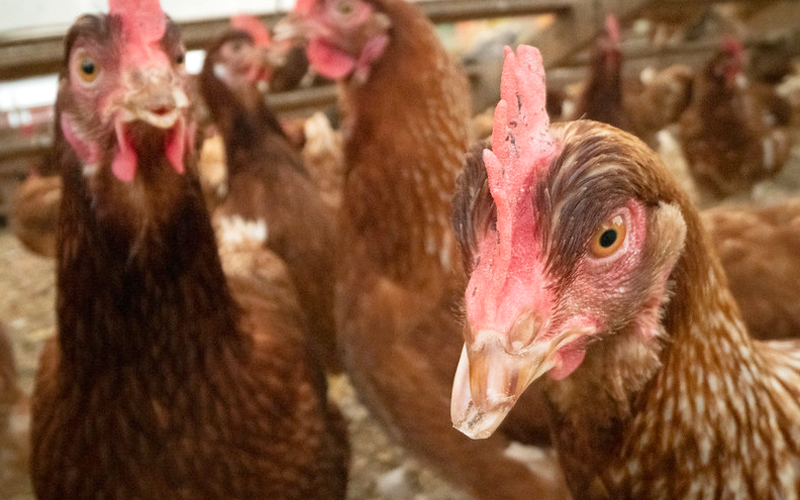 Highly Pathogenic Avian Influenza Information
The United States Department of Agriculture's Animal and Plant Health Inspection Service confirmed the presence of highly pathogenic avian influenza (HPAI) in a non-commercial backyard flock (non-poultry) in Bernalillo County, New Mexico Oct. 6, 2022. Over 45 states have had confirmed cases of HPAI in domestic flocks. These include commercial operations and backyard flocks. Avian influenza is caused by an influenza type A virus which can infect poultry (such as chickens, turkeys, pheasants, quail, domestic ducks, geese, and guinea fowl) and wild birds (especially waterfowl). Visit the NMDA HPAI website for more information.
---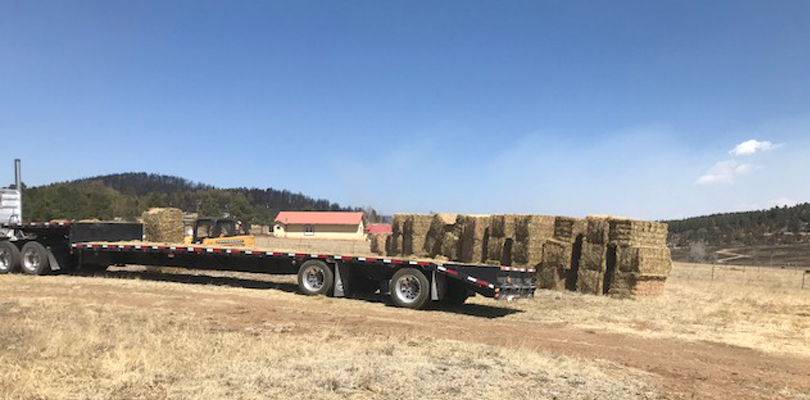 Hay and Pasture Contacts
New Mexico has had a very early and extremely damaging wildfire season. The fires have left many producers without summer pasture, and many have lost their supply of hay inventories. The challenge is finding sources of forage for impacted producers. This  hay and pasture contact page was created so landowners and those with hay for sale may list what might be available. The goal is to establish a one-stop shop for the convenience of both New Mexico producers and those who have supplies.
---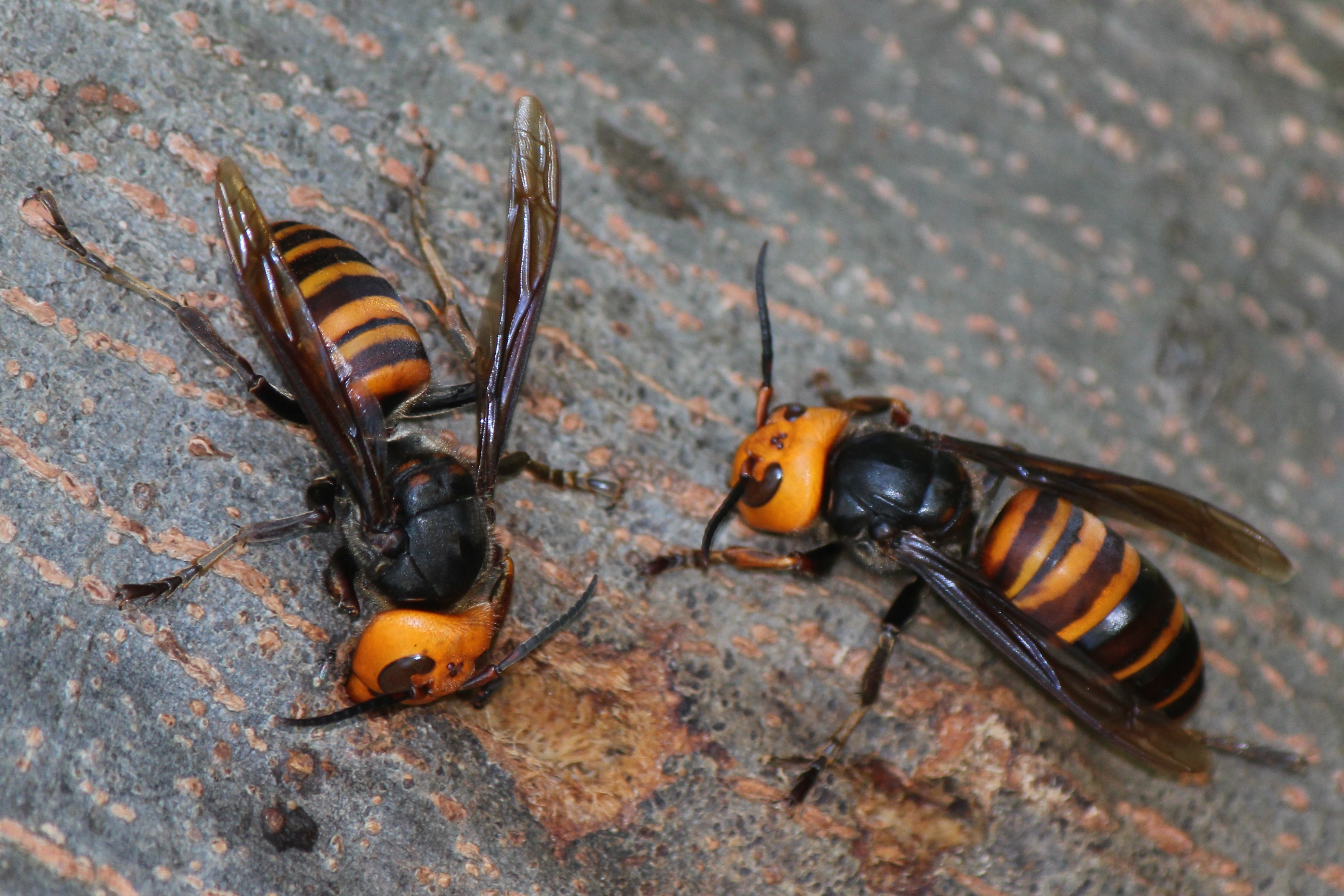 Northern Giant Hornet not present in New Mexico
The New Mexico Department of Agriculture has received a number of calls regarding sightings of what is believed to be the Northern giant hornet. New Mexico has several wasp species that can be mistaken for this insect. The two more common species that may be mistaken for the Northern giant hornet include the cicada killer wasp and the scarab hunter wasp. Compare them to the Northern Giant Hornet. 
---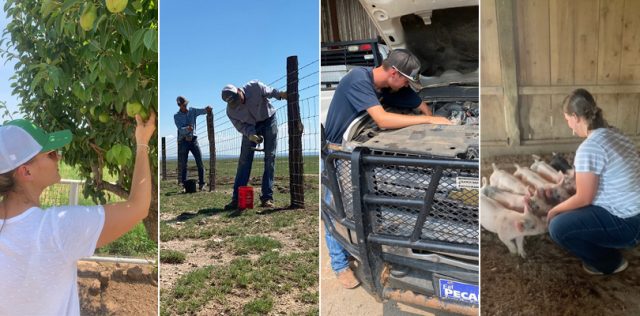 Agricultural Workforce Development Program
New Mexico-based agricultural businesses may apply for internship funding through the NMDA's Agricultural Workforce Development Program beginning June 10, 2022. The goal of program is to create opportunities for young and beginning farmers and ranchers, including students, to gain work experience in agriculture that can turn into careers and thus support New Mexico's agricultural future. The program provides incentives to New Mexico agricultural businesses to hire interns. The application period will remain open until funds are fully allocated or by March 31, 2023, whichever comes first. Funds will be available on a first-come, first-serve basis for use after July 1, 2022, and must be fully expended by May 31, 2023. Visit the  Agricultural Workforce Development Program web page for details regarding the program's criteria, requirements, allowable expenses, application process and intern eligibility.
---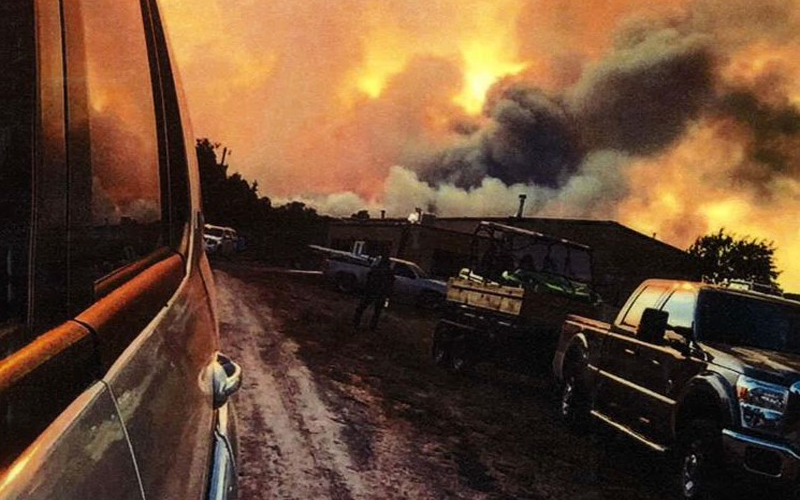 Wildfire Information
New Mexico experienced disastrous wildfires in 2022. For information related to wildfires in the state, visit the  New Mexico Department of Homeland Security and Emergency Management 2022 Wildfires website.
---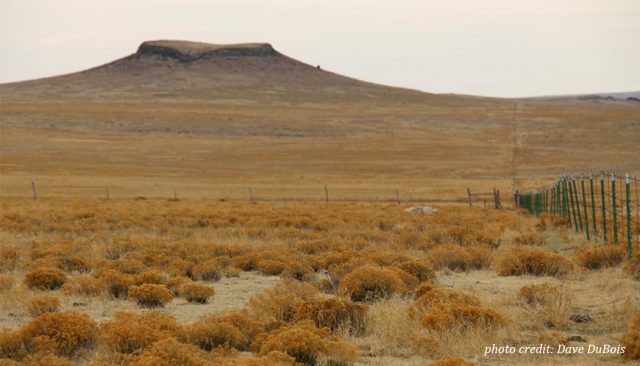 Drought Resources for Agricultural Producers
New Mexico's drought intensity levels remain at abnormally dry, severe or extreme, according to the most recent U.S. Drought Monitor. The Southwest Border Food Protection and Emergency Preparedness Center at New Mexico State University and the New Mexico Department of Agriculture remind producers of the seriousness of the drought situation. Producers are encouraged to visit the new drought resources page, which includes information about and links to various resources at the local, state, federal and university levels.
---