PARA DIFUSIÓN INMEDIATA:
13 de septiembre de 2022
El Departamento de Agricultura de Nuevo México busca chefs embajadores
Los chefs promueven los productos de Nuevo México a través de eventos culinarios, oportunidades
Click here for the English version.
---
LAS CRUCES – El Departamento de Agricultura de Nuevo México (NMDA) busca chefs para ser parte de su programa NUEVO MÉXICO—Chefs Embajadores Taste the Tradition.
Los embajadores serán seleccionados a través de un proceso de solicitud competitivo y cumplirán un término de dos años proponiendo y promoviendo la agricultura de Nuevo México en varios eventos, como la Feria Estatal de Nuevo México y HomeGrown: A New Mexico Food Show & Gift Market, así como conferencias de la industria. Los chefs recibirán reconocimiento y obtendrán exposición en la industria al mismo tiempo que brindan una voz para la agricultura de Nuevo México.
La información de la solicitud está disponible en el sitio web Elevate New Mexico Agriculture, y la fecha límite para presentar la solicitud es el lunes 10 de octubre.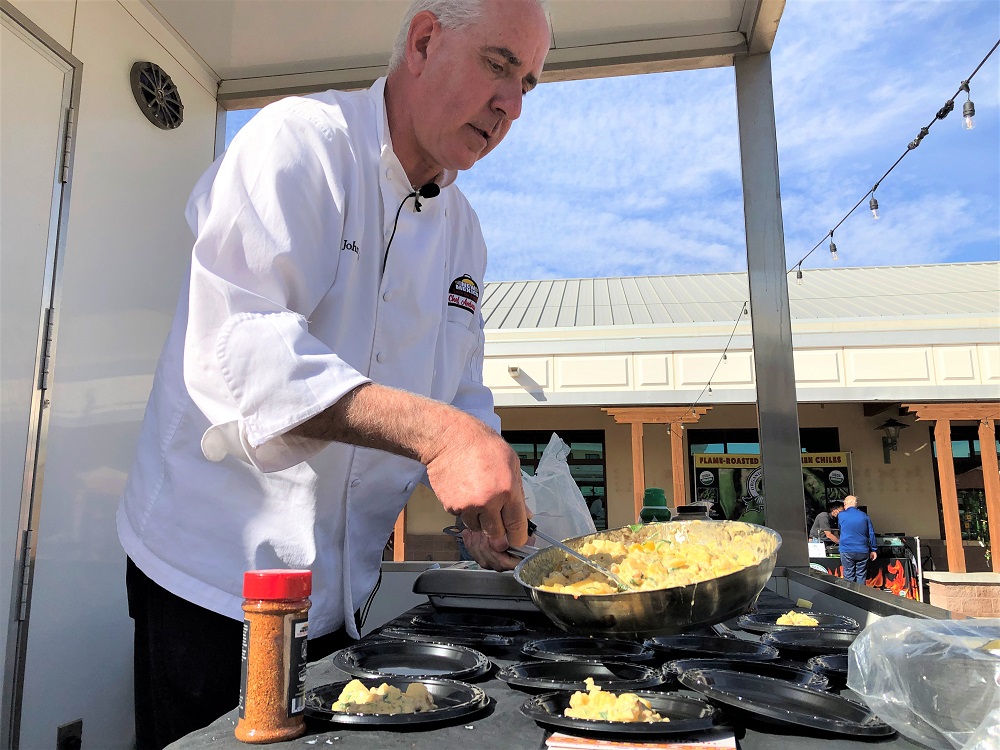 El Programa Chefs Embajadores de NUEVO MÉXICO—Taste the Tradition se lanzó en 2018 y, desde entonces, el Chef Rocky Durham y el Chef John Hartley se han desempeñado.
El Chef Hartley dijo que su experiencia como chef embajador fue notable y que recomendaría este puesto a cualquier chef del estado.
"Conocer a los cultivadores y productores, trabajar con los productos de Nuevo México y ayudar a promocionar sus productos fue increíblemente esclarecedor y divertido," dijo Hartley. "Los miembros del personal del NMDA son talentosos, profesionales y apasionados por su misión, y ha sido realmente un placer trabajar con ellos. La exposición brindada a la Escuela de Administración de Hoteles, Restaurantes y Turismo de NMSU y a mí profesionalmente fue verdaderamente incomparable."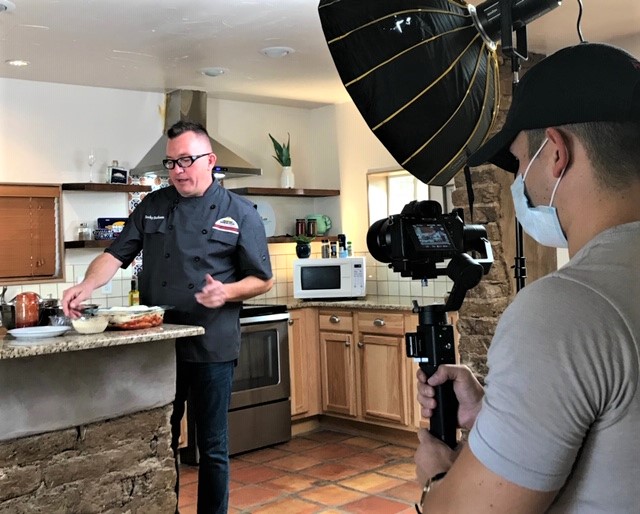 En los últimos cuatro años, el Chef Durham y el Chef Hartley han aparecido en muchos videos y en varios eventos, demostrando todas las formas creativas en que los productos de Nuevo México se pueden incorporar a la comida, como los tacos de churrasco que demostró el Chef Hartley y los bombones de nuez que demostró el Chef Durham.
El Secretario de Agricultura de Nuevo México Jeff Witte dijo que los chefs hacen un trabajo sobresaliente aumentando el conocimiento de los productos de Nuevo México.
"A través de su experiencia y talento, Chef Rocky y Chef Hartley han hecho muy bien traer los productos de Nuevo México al frente y al centro," dijo Witte. "Si usted es un chef de Nuevo México interesado en este programa, le recomiendo que presente su solicitud. Es una excelente manera de promover lo que nuestra industria agrícola única tiene para ofrecer y, al mismo tiempo, brindar exposición a su artesanía y marca personales."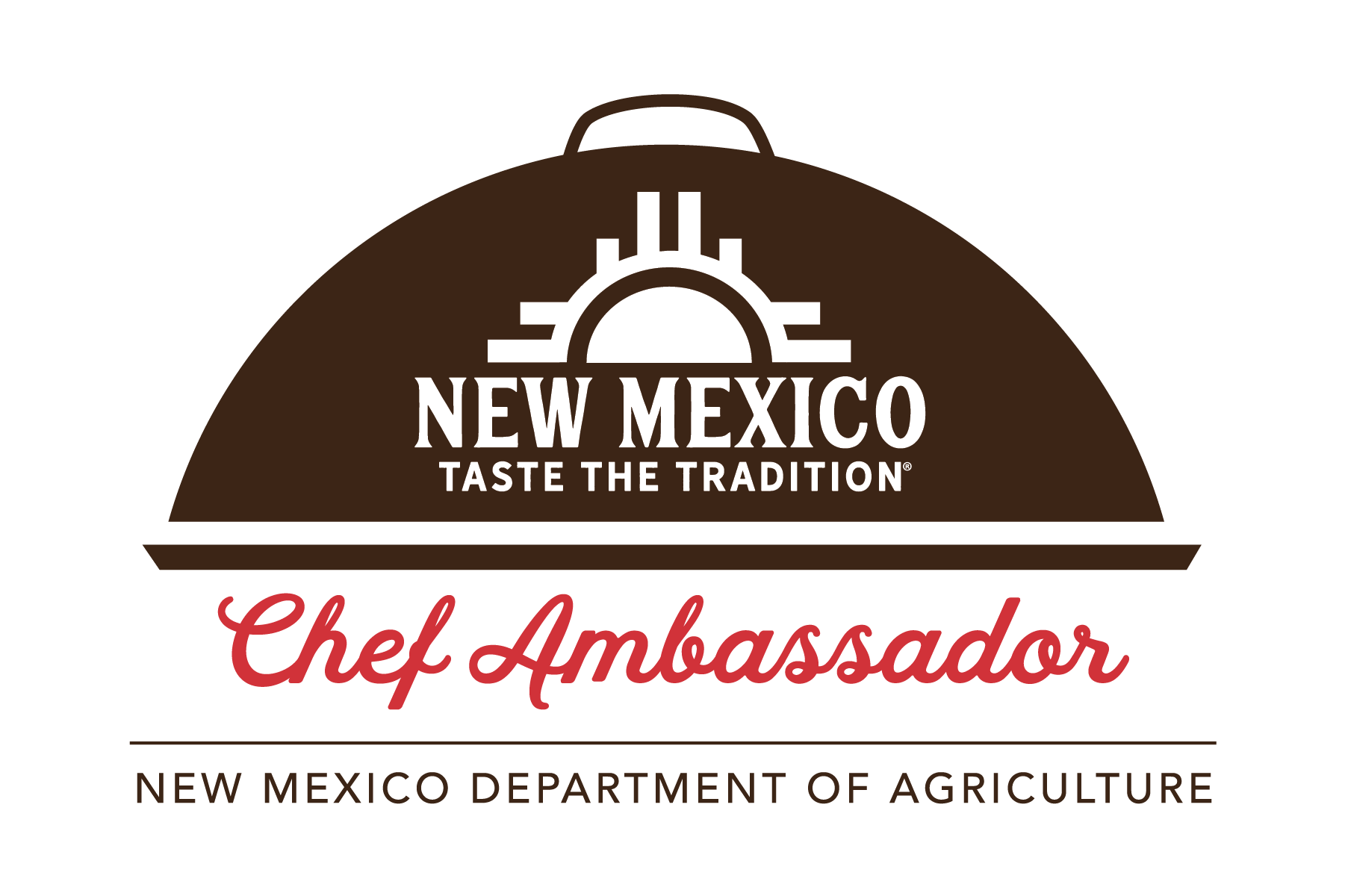 Aquellos interesados ​​en convertirse en NUEVO MÉXICO—Chef Embajador de Taste the Tradition deben demostrar credenciales como chef, sous chef o pastelero en el estado de Nuevo México. Para obtener más información, visite ElevateNMag.com o llame al 575-646-4929.
###
Nos puede encontrar en:
Marque como preferido el nuevo sitio web de NMDA: NMDeptAg.nmsu.edu
Facebook, Twitter e Instagram: @NMDeptAg
YouTube: NMDeptAg
LinkedIn: New Mexico Department of Agriculture