FOR IMMEDIATE RELEASE:
Writer: Sarah Roderick
Communications Assistant, New Mexico Department of Agriculture
Contact: Jenny Green
Communications Specialist, New Mexico Department of Agriculture
jgreen@nmda.nmsu.edu
Office: 575-646-3060
Cell: 575-202-4249 
Oct. 27, 2023
AG Day showcases New Mexico agriculture Nov. 4
NMSU, NMDA host free, family-friendly event prior to NMSU football game
---
LAS CRUCES, N.M. – Have you ever wanted to enjoy agriculture, food, friends, family and football all at the same time? Well, Nov. 4 is your lucky day. The New Mexico Department of Agriculture (NMDA) and the New Mexico State University (NMSU) College of Agricultural, Consumer and Environmental Sciences (ACES) will host the tenth edition of AG Day prior to the NMSU football game.
The street festival is free to the public and will take place from 1 to 4 p.m. in the Pan American south parking lot and the Aggie Memorial Stadium northeast parking lot. The day will culminate with the NMSU vs. Middle Tennessee football game at 4 p.m. 
New Mexico Beef Council, American AgCredit (formerly Farm Credit of New Mexico) and Exxon Mobil are the Grand Champion Sponsors of the event. AG Day is an opportunity to learn about agriculture through numerous educational booths, many of which by NMSU College of ACES departments, programs and groups and NMSU student organizations. Several booths will also feature local agricultural organizations and businesses.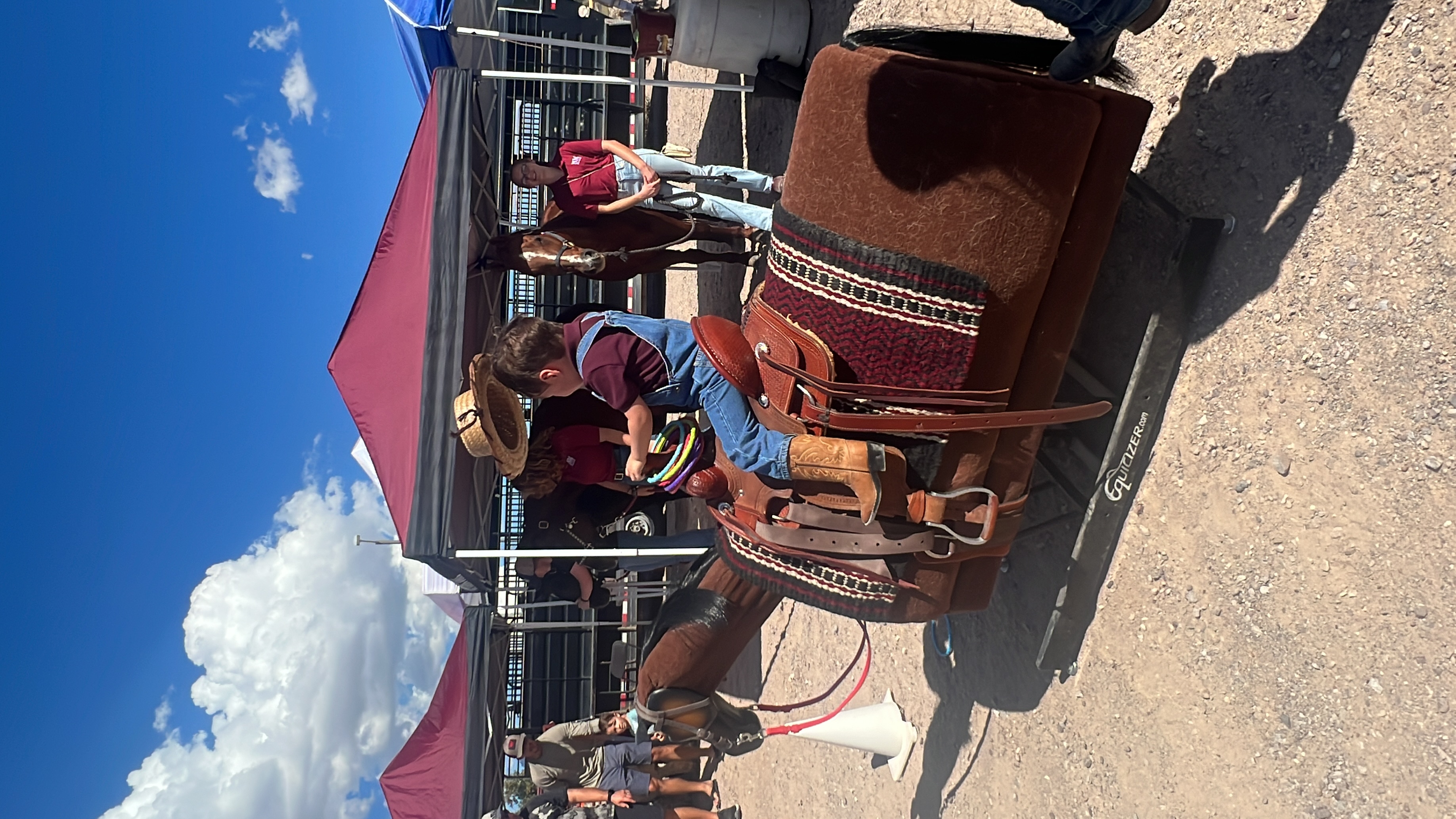 "Agriculture is a large part of New Mexico culture," said New Mexico Secretary of Agriculture Jeff Witte. "AG Day is a great way to come see what is new in the industry and cheer on the Aggies for their Homecoming game. Come celebrate the agriculture community with us!"
The College of ACES is excited about the event as it showcases the hard work students and faculty do to ensure New Mexico agriculture thrives in the future. 
"The role that the College of ACES plays in the university and New Mexico is very significant since it is here where our students in agriculture, environmental and consumer sciences learn the science that they will use in their future careers," said NMSU College of ACES Dean Rolando Flores. "Also, the research that is conducted in ACES is transferred to farmers and ranchers in New Mexico through the Cooperative Extension Service and makes the agriculture industry viable and possible given the new climatological conditions we are living in. We welcome you to come to experience the work that ACES faculty, students and staff are doing to benefit agriculture of New Mexico."
New Mexico Beef Council has been a longtime sponsor of AG Day. The council's Executive Director, Dina Chacon-Reitzel, said the event is a great way to showcase the agricultural community.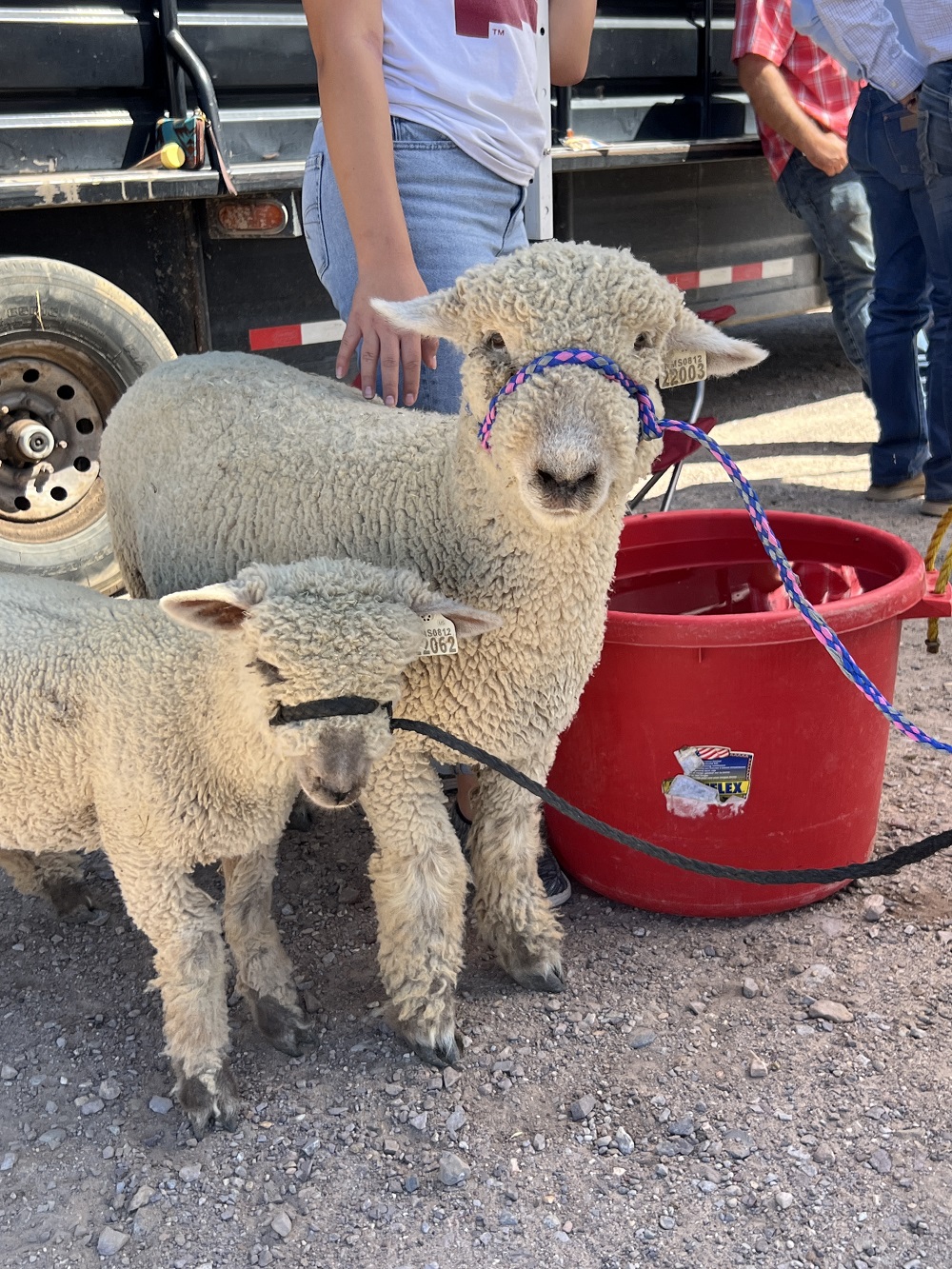 "AG Day is a great occasion and a benefit to our NMSU community," said Reitzel.  "It not only adds to our Homecoming festivities, but it's an opportunity for our students, faculty, community and citizens to sample New Mexico-grown agriculture products and learn about the impact agriculture has on our state."
There will be plenty of opportunities for families to learn about agriculture. The NMSU Department of Animal and Range Sciences will provide attendees the opportunity to interact with animals. Organizations such as New Mexico 4-H, NMSU Cooperative Extension Service, New Mexico CowBelles and New Mexico Ag in the Classroom will educate the public about agriculture with fun activities. Attendees will also have a chance to listen to live music and sample New Mexico products.
For more information about AG Day, visit the AG Day web page, email AGDay@nmda.nmsu.edu or call 575-646-3060. 
###
Find us at:
NMDeptAg.nmsu.edu
Facebook, Twitter and Instagram: @NMDeptAg
YouTube: NMDeptAg
LinkedIn: New Mexico Department of Agriculture