FOR IMMEDIATE RELEASE:
Contact: Kristie Garcia
Director of Public Affairs, New Mexico Department of Agriculture
krgarcia@nmda.nmsu.edu
Office: 575-646-2804
Cell: 575-339-5011
Sept. 13, 2022
New Mexico Department of Agriculture seeks chef ambassadors
Chefs promote New Mexico products through culinary events, opportunities
---
LAS CRUCES – The New Mexico Department of Agriculture (NMDA) seeks chefs to be part of its NEW MEXICO—Taste the Tradition Chef Ambassador Program.
Ambassadors will be selected through a competitive application process and will serve a two-year term advocating for and promoting New Mexico agriculture at various events, such as the New Mexico State Fair and HomeGrown: A New Mexico Food Show & Gift Market, as well as industry conferences. The chefs will receive recognition and gain industry exposure while providing a voice for New Mexico agriculture.
Application information is available on the Elevate New Mexico Agriculture website, and the deadline to apply is Monday, Oct. 10.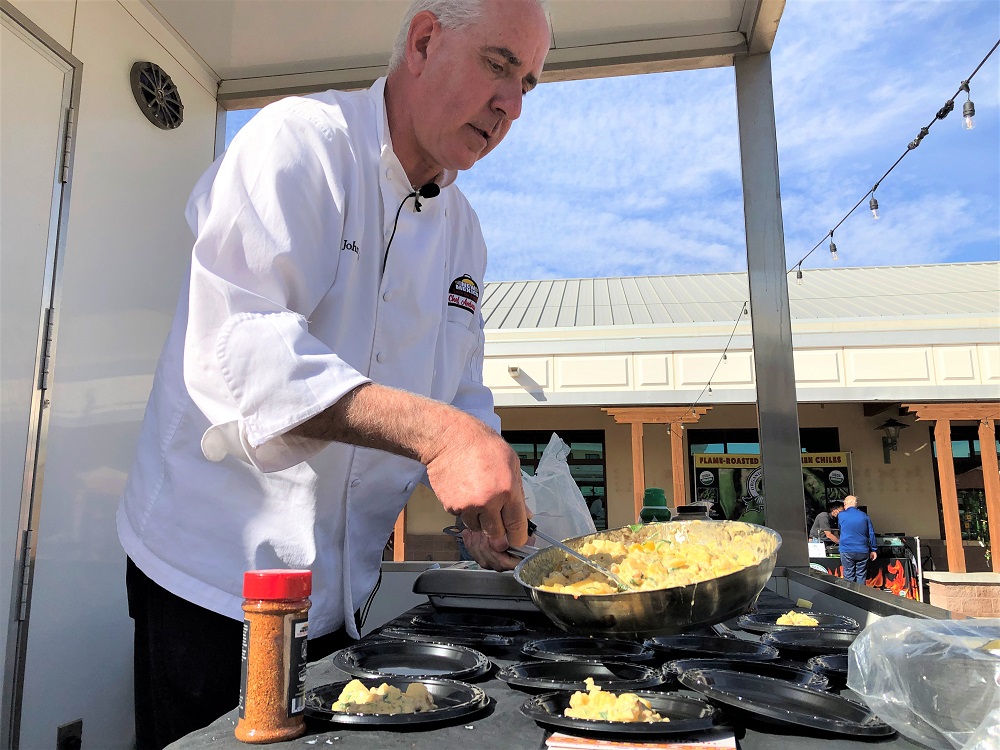 The NEW MEXICO—Taste the Tradition Chef Ambassador Program launched in 2018, and since then, Chef Rocky Durham and Chef John Hartley have served as ambassadors.
Chef Hartley said his experience serving as a chef ambassador was remarkable, and he would highly recommend this role to any chef in the state. 
"Meeting growers and producers, working with New Mexico products and helping promote their products was incredibly enlightening and fun," said Hartley. "The NMDA staff members are talented, professional and passionate about their mission, and it was truly a pleasure working with them. The exposure given to the NMSU School of Hotel, Restaurant, and Tourism Management and myself professionally was truly unparalleled."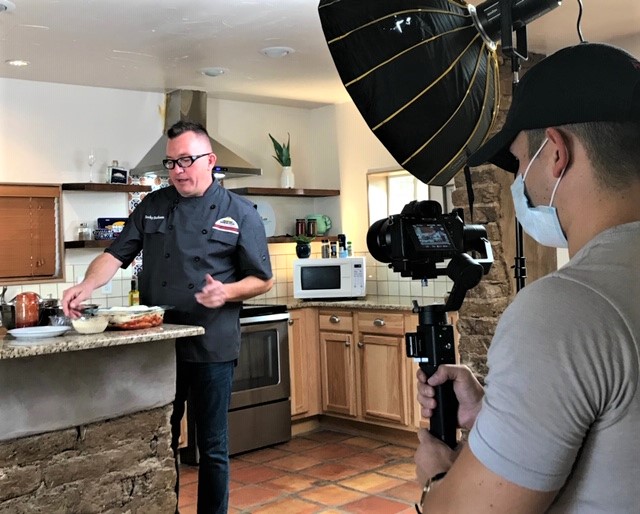 Over the past four years, Chef Durham and Chef Hartley have been featured in many videos and at several events, demonstrating all the creative ways New Mexico products can be incorporated into food dishes, such as skirt steak tacos (video) demonstrated by Chef Hartley and pecan pralines (video) demonstrated by Chef Durham.
New Mexico Secretary of Agriculture Jeff Witte said the chefs do an outstanding job increasing awareness of New Mexico products.
"Through their expertise and talent, Chef Rocky and Chef Hartley have done an excellent job of bringing New Mexico products front and center," said Witte. "If you are a New Mexico chef interested in this program, I highly encourage you to apply. It's a great way to promote what our unique agriculture industry has to offer, while at the same time, bringing exposure to your personal craft and brand."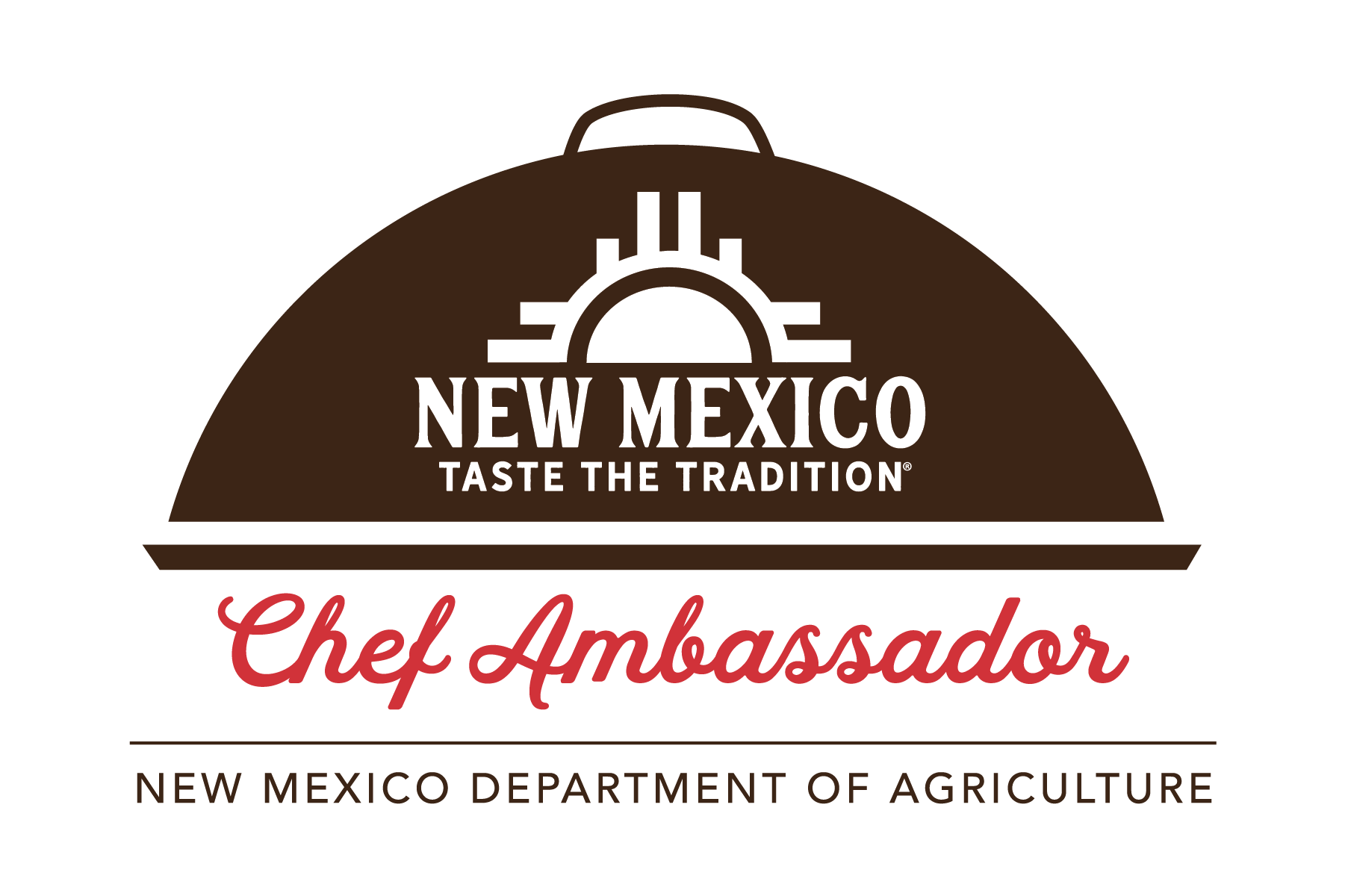 Those interested in becoming a NEW MEXICO—Taste the Tradition Chef Ambassador must demonstrate credentials as a chef, sous chef or pastry chef in the state of New Mexico. For more information, please visit ElevateNMag.com or call 575-646-4929.
###
Find us at:
Please bookmark the new NMDA website: NMDeptAg.nmsu.edu
Facebook, Twitter and Instagram: @NMDeptAg
YouTube: NMDeptAg
LinkedIn: New Mexico Department of Agriculture