FOR IMMEDIATE RELEASE:
Contact: Sarah Roderick
Communications Assistant, New Mexico Department of Agriculture
sroderick@nmda.nmsu.edu
Office: 575-646-1864
June 13, 2022
New Mexico Department of Agriculture commercial wins second award, Telly Awards Bronze
"Our Spirit" commercial features New Mexico farmers and ranchers 
---
ALBUQUERQUE – The New Mexico Department of Agriculture "Our Spirit" television commercial won its second award since its release. Produced by Media Matched Advertising Agency, the commercial features New Mexico-grown agriculture products and highlights the "spirit" within New Mexico. It was announced May 24 that "Our Spirit" was the Telly Awards Bronze Winner in the Campaign – Local TV category.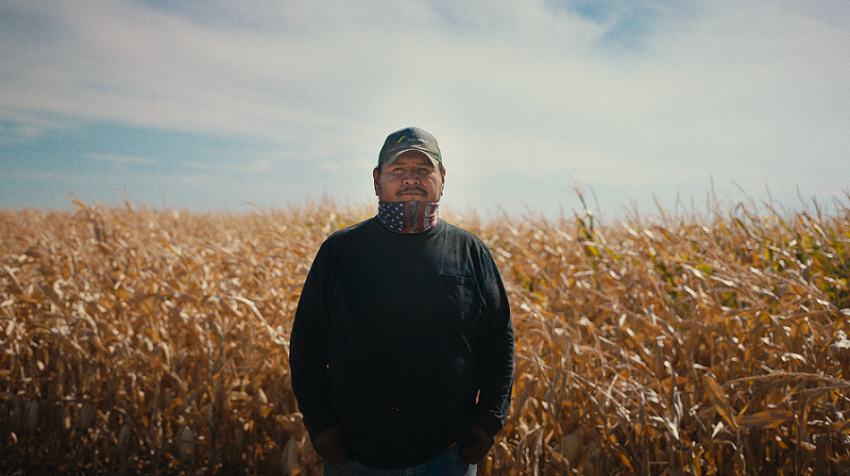 The Telly Awards annually display the best work produced for television and video from across the world. Receiving over 12,000 entries from 50 states and five continents, earning a Telly Award is one of the most respected advertising achievements. With two categories, Silver and Bronze, contestants are judged by their content, historic reference and impact on the audience. Roughly 7-to-10% of entrants receive the Silver Telly while 18-to-25 percent receive the Bronze Telly.
The commercial narrates the story of New Mexico farmers, ranchers and agricultural products that support the economy. The commercial also features a group of 4-H and FFA students that represent the future of agriculture in New Mexico. The commercial may be viewed on the NEW MEXICO- Taste the Tradition YouTube Channel.
New Mexico State University Doña Ana County Extension Program Director and Extension Livestock and 4-H Agent Teresa Dean, who helped coordinate the 4-H and FFA members in the video, emphasized the importance of youth in agriculture, as they are the future.
"It is imperative that we engage youth in agriculture, as they are our future," said Dean. "The 4-H and FFA organizations emphasize the importance of allowing children to follow their passion in agriculture in the hope that they will follow in their grandparents' footsteps. The future of agriculture is dependent on the next generation of innovators, communicators, producers, educators and leaders."
The commercial promotes the traditions of New Mexico agriculture and how they are modernizing with the future. Ralph Vigil and his family operate an organic farm in northern New Mexico, where they focus on producing agriculture by utilizing traditional and practicing sustainable agriculture to feed their community.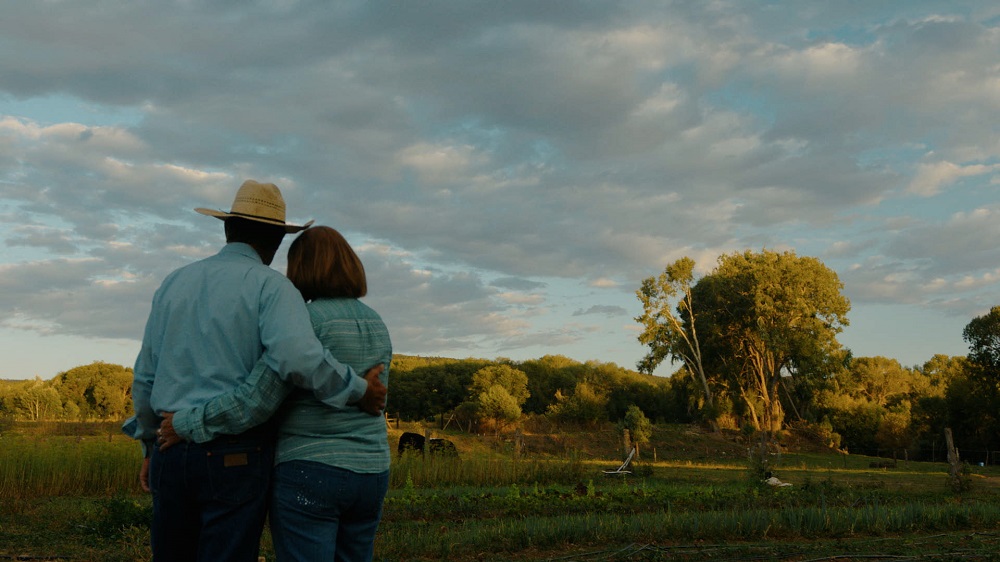 "It was an honor to participate and share our story with the New Mexico Department of Agriculture," said Vigil. "It was a spiritual experience filming on my family's property that has been handed down for generations and on the soil that provides organic, sustainable food to our community. More importantly, to be able to film with mom and dad, who worked the land before me, meant so much. I will continue to be grateful to participate in farming along the acequias my family has depended on for hundreds of years and that my tribal brothers and sisters have used for thousands of years."
The "Our Spirit" campaign highlights the NEW MEXICO—Taste the Tradition® and —Grown with Tradition® Logo Program, which the New Mexico Department of Agriculture created in 2000 to market New Mexico-made and -grown agricultural products.
The logo program was started because department staff learned that strong traditions form a common thread across all New Mexico agricultural products, and all New Mexico agricultural products have a history steeped in family traditions worth emphasizing and celebrating. Qualified members enjoy complimentary access to the state's longstanding and recognizable NEW MEXICO—Taste the Tradition® and —Grown with Tradition® buy-local program with benefits including, but not limited to, annual statewide food and agricultural media campaigns; access to cost-share reimbursement programs for lead-generating events; media and advertising; access to buy-local branded point of purchase materials; and opportunities to participate in NMDA marketing events, such as HomeGrown: A New Mexico Food Show & Gift Market, New Mexico State Fair, promotional events, tradeshows, and business-to-business activities specifically designed to connect our food and agricultural industries with potential buyers.
There are currently over 300 logo program members, including producers, processors, manufacturers, distributors, wholesalers, retailers and more. Information on becoming a member is available at the Elevate NM Ag Website.
This commercial was created by Media Matched Advertising and the New Mexico Department of Agriculture. The team included:
Shelley Gregory (Media Matched Advertising), strategic director
Keagan Karnes (Inspirado Production Company), executive producer
Richard Farmer (Inspirado Production Company), executive producer
Robby Dugan (Inspirado Production Company), director
Felicia Frost (New Mexico Department of Agriculture), location manager
"Our Spirit" also recently won the first-tier Silver ADDY Award from the American Advertising Federation as recognition for being the best in its local market. More information about that award can be viewed on the New Mexico Department of Agriculture website.         
###
Find us at:
Please bookmark the new NMDA website: NMDeptAg.nmsu.edu
Facebook, Twitter and Instagram: @NMDeptAg
YouTube: NMDeptAg
LinkedIn: New Mexico Department of Agriculture